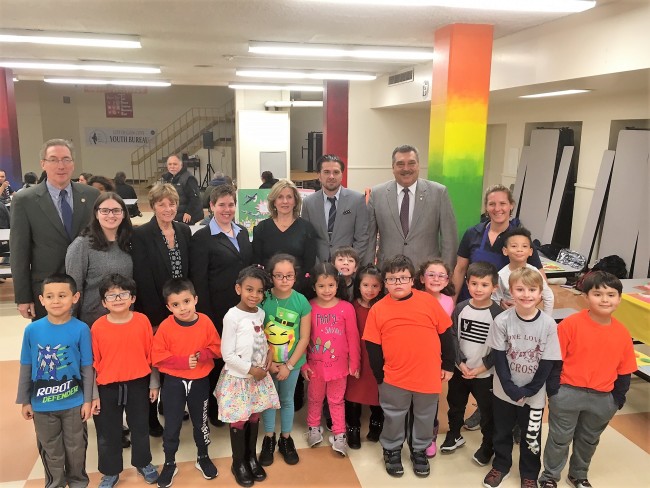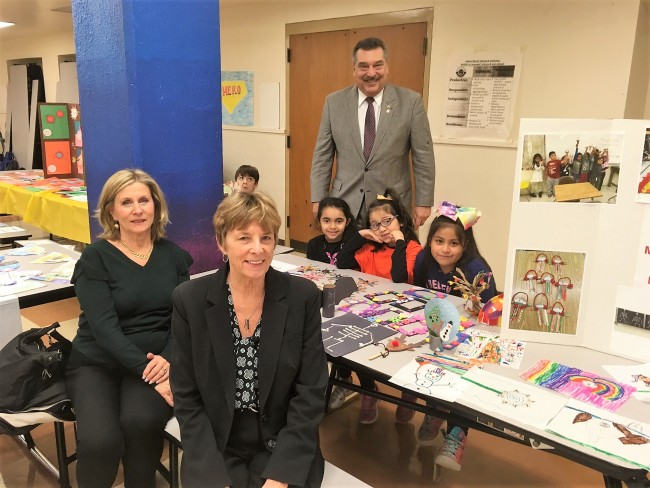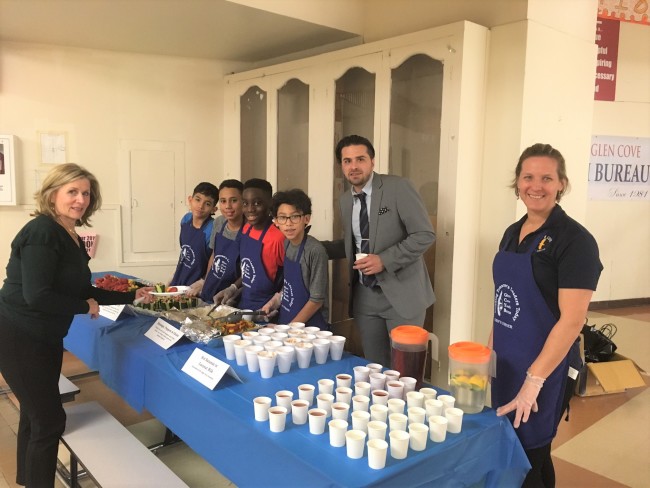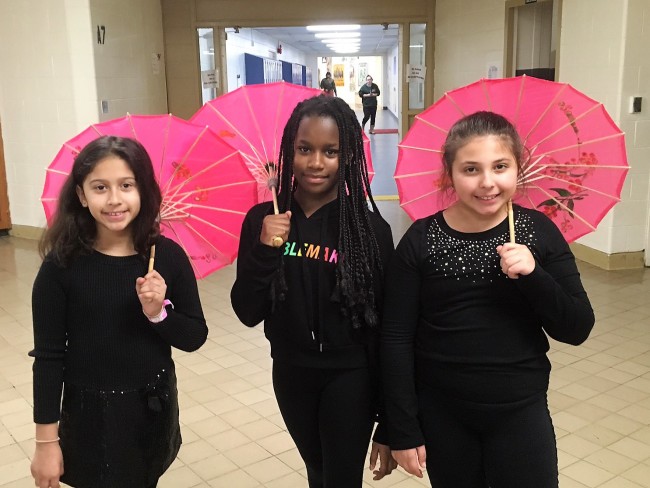 January 31, 2019, Glen Cove, NY…Guests to the Glen Cove Youth Bureau's January After 3 Program Showcase at the Robert M. Finley Middle School were greeted by a group of young culinary enthusiasts who encouraged a tasting of their homemade Greek salad in cucumbers, sausage and peppers, fruit kabobs and bananas in coconut milk healthy food creations. Those delicious bites were just a creative appetizer to the showcase which also featured student art and science projects, dance and dramatic performances.
"Our Youth Bureau's After 3 program fulfills a vital need for working parents who want to keep their children academically and creatively challenged after the school day," said Mayor Tim Tenke. Added Spiro Tsirkas, Director of the Glen Cove Youth Bureau," Thanks to the commitment of our program coordinators and the support of the Glen Cove School District and partners like the Cradle of Aviation and Ballroom Legacy, we are able to provide an environment where academic and life skills are developed to help students in kindergarten through 8th grade learn, grow and gain confidence through performance."
The Glen Cove Youth Bureau will begin registration in April for their Summer After 3 Camp program. For more information, call the Glen Cove Youth Bureau at (516) 671-4600.
###
Photo #1: Glen Cove Youth Bureau students are front and center as they are joined by Mayor Tenke, Senator Gaughran, Councilwomen McNaughton, Panzenbeck and Silverman along with the Youth Bureau staff Spiro Tsirkas, Jackie Yonick and Carolina Gustello at their January After 3 showcase.
Photo #2: After 3 Showcase students ask Mayor Tenke and Councilwoman Pamela Panzenbeck and Donna McNaughton to see first-hand some of their creative endeavors.
Photo #3: Glen Cove Youth Bureau Liaison Councilwoman Panzenbeck takes a taste of the healthy treats created by After 3 students with Youth Bureau executive director Spiros Tsirkas and program coordinator Jacki Yonick joining her.
Photo #4: Glen Cove Youth Bureau After 3 Showcase students perform with bright pink umbrellas.