SHARE YOUR THOUGHTS
ABOUT THE
SOUTH SIDE OF GLEN COVE CREEK!
The City of Glen Cove strongly encourages residents and stakeholders to participate in an online survey for the Western Gateway project. The Western Gateway study area is located southwest of downtown Glen Cove along the south side of Glen Cove Creek. It includes Shore Road from Morris Avenue to Glen Cove Avenue, Glen Cove Avenue from Shore Road to Pratt Boulevard/SR107, Park Place, and Morris Avenue. The Western Gateway project is funded by a NYSDEC Climate Smart Communities Grant. The plan will help the City of Glen Cove prepare for future climate change impacts, including sea level rise, and reduce greenhouse gas emissions. The survey is posted online at https://forms.gle/pGUM4q4eQqoUjcsA8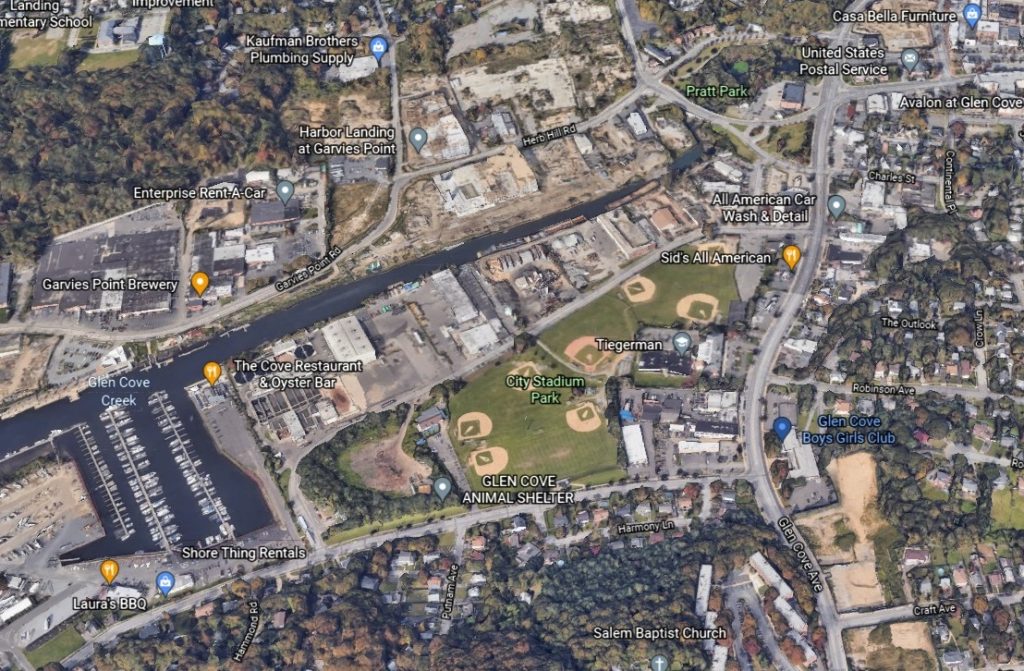 To view the draft portions of the study that have been prepared to date, please click here.
The City of Glen Cove has received funding for the Western Gateway Climate Vulnerability Assessment and Adaptation Strategies through the New York State Department of Environmental Conservation (NYSDEC) Climate Smart Communities (CSC) Grant Program.
Please direct questions and comments on the project to the Glen Cove Community Development Agency (phone: 516-676-1625). Emails with comments or questions about the project can be sent to [email protected].